As a real estate investor, you may be considering a hard money loan in Houston to finance your next investment property. Hard money loans are typically based on the value of the property, so it's important to have a clear understanding of how that value is determined.
In this blog post, we'll take a look at some of the factors that go into determining the value of commercial real estate for a hard money loan. We'll also discuss what you can do to increase the value of your property and improve your chances of getting approved for financing.
If you need hard money financing, get in touch with our team today.
What is a Hard Money Loan?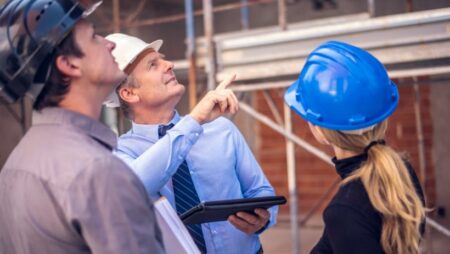 A hard money loan is a type of financing that tends to be used for investments in commercial properties. The funds can typically be secured more quickly than other types of loans, since they require fewer qualifications and the terms are usually shorter. With hard money loans, borrowers put up some hard collateral such as real estate as security and have to pay back the loan with interest in typically 1-3 years. The lender typically charges higher rates of interest due to the higher risk associated with this type of loan. These loans are also popular because they attach lower fees and closing costs compared to traditional loans.
With hard money loans, lenders focus on the property's current value as opposed to credit history or income when making their decision. This makes them attractive for those who may not be qualified for traditional bank financing.
Types of Commercial Real Estate Eligible for Hard Money Loans
Commercial real estate is a great asset and an excellent method of achieving long-term returns. The financing options for it differ from those available for residential properties. Hard money loans are often used to finance commercial real estate projects, such as purchasing storage facilities or office buildings. These loans can be secured against any type of income-producing property. This could include hotels, multifamily apartment complexes, industrial warehouses, retail centers, land and more. Hard money loans usually have higher interest rates than conventional bank loans due to their increased risk profile. However, they tend to offer much better terms when it comes to shorter loan periods and less stringent credit requirements. As a result, hard money loans in Houston provide investors with an opportunity to refinance or purchase commercial real estate quickly while avoiding lengthy bureaucratic processes.
Factors that Affect Commercial Property Value
Since property value is such a large factor in hard money loan details, it's important to know what types of things affect property value. The value of a commercial property is determined by a number of factors. Two important factors are its location and condition. Location is key: businesses want to make sure their investment is in an area that offers access to basic services, transportation infrastructure, and potential customers. Current condition is also important; but if you're planning to make value-adding improvements, you can use funds from a hard money loan to do so.
Types of Appraisals Your Lender May Need
Private money lending is becoming increasingly popular as an alternative funding source for many businesses. When private lenders provide money in the form of hard money loans, they must assess the value of the commercial property being used as security. To do this, they typically use different types of appraisals depending on the type of property. For the most part, they'll either get a professional appraisal from a trusted party. Alternately, they'll have a real estate broker estimate the value of the property.
Private Money Lending from Texas Funding
Hard money loans are a great way to finance commercial real estate purchases. However, you should understand the risk involved. Always do your research when considering a hard money lender and consider factors like location and condition of the property. You should also be familiar with the type of appraisal being used when calculating the potential value of a property. With Texas Funding you get experienced professionals working for you to ensure that you're getting a fair deal on your investment. We can provide quick access to funds so that you don't miss out on any opportunities. Contact us today and let us help make your commercial real estate dreams into a reality.